Tutorial, new version of the software and research
We continue with the ardous task of writing the tutorial...:-)
Yeah! It's almost finished. We only need to write some chapters about how to use the various Toolheads. Today we published another one: Plotting PCBs using a marker pen and we are working on the next one. This month we have to finish it. It seems like the NeverEnding story. :-)
We also published new versions of TwinTeeth firmware and TwinTeethMC. You can find and download them at the software installation page.
The new version includes support of HP-GL files, some minor changes and also some defect corrections. All of them are described in the release file you can find in the .zip file.
Additionally to writing the tutorial and improving the software we are also working on new functionalities.
We are experimenting with some UV resin that a friend gently sent us for testing. We are trying to print in 3D on it using the laser pickup and we printed sucessfully some basic shapes although we are still looking the best way to do it. There are various designing possibilities. Now we are working on the resin vat and on how to attach it to the printer. For preliminary testing we used the tray you can see on the next picture. It is made of a tin of baby powder milk :-)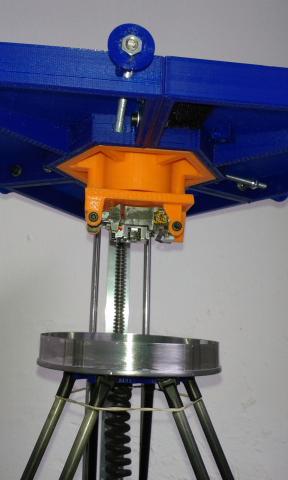 We are also testing Scankemi. It is a special film to make PCBs which does not require chemical developpers.
Bifelectronic guys gently sent us some sheets for testing purposes.
We don't really know how to use it to make PCBs yet because it doesn't adhere directly to the board. At the moment it's useful for testing.
To use with TwinTeeth you just need to paste it with paper tape on the working platform and print on it with the Laser Toolhead.Once printed remove the top film to get the reflective pattern on the negative side and the positive one on the top side.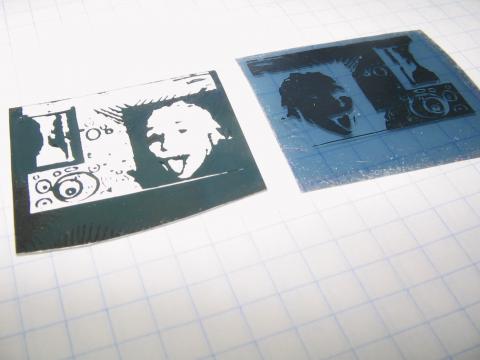 We think that it probably has to be used as a mask: first print the circuit on it using TwinTeeth and then use it to print the PCB "á la" traditional way using an UV isolator.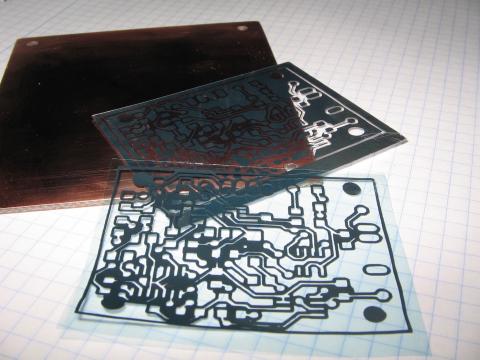 Another benefit of Scankemi is that we don't need to use Solar film because it is reflective by its own nature and it perfectly filters the "hallo" produced by the laser
It has an incredible resolution. We easily printed some lines 0.5mm long and 20-40µ wide using the Laser ToolHead.
You can see them on the next picture at the 20x microscope.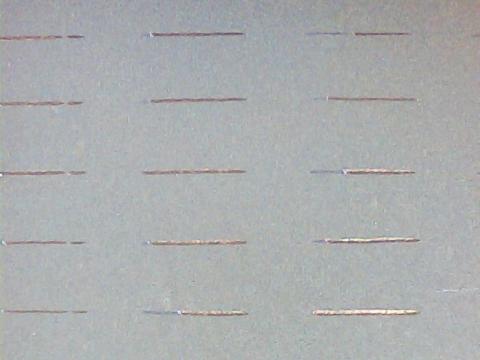 On the other hand we are still managing the shop and selling kits around the world.
We never thought that we could sell them everywhere but globalization is here to stay. Thanks to some blogs and forums Twinteeth had worldwide diffusion and people from the five continents is asking us about it and the kits. Thanks very much to everyone who bought them because the money collected is helping us to continue researching ToolHeads and functionalities.
That's all for the moment.
We will continue working, researching and keeping you informed.